One of our sponsors have released a limited special on their newsgroup services.
UseNetServer and NewsHosting have listed limited-time special offers. The offers are good for every year of continued subscription.
(you will have to excuse the suggestive material in the ads as all of their banners are themed to be "sexy looking" which may also give the wrong idea to some people who aren't familiar with what Newsgroups are for)
UseNetServer Special - Annual Discount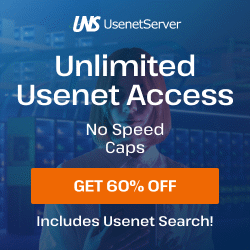 Newshosting offers an alternative option and great prices as well!